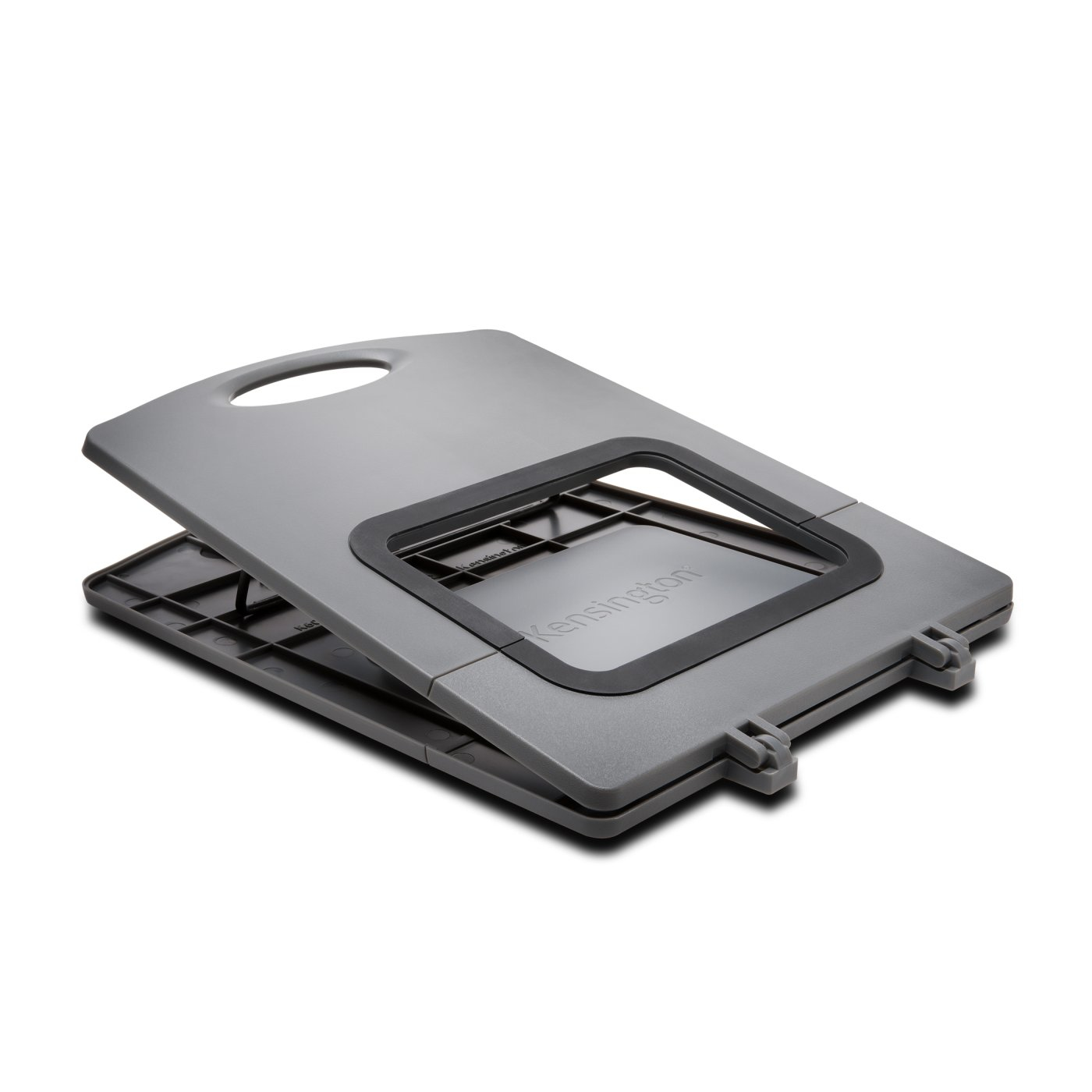 LiftOff™ Portable Laptop Cooling Stand
Please log in to see prices and be able to Buy.
Keep your laptop running cooler and longer. The LiftOff™ Portable Laptop Cooling Stand lifts your computer off the desktop to promote airflow and reduce heat buildup, which improves the performance and life of the battery. Adjustable tilt and height settings allow you to put the screen where you want it, reducing neck and eye strain. The lightweight, collapsible stand has a built-in handle and fits into laptop carrying cases for up to 17" devices for fold-and-go portability. A non-skid base holds your laptop safely in place.
SKU
K60149EU
EAN
5028252486798
Specification

Technical details
Fan speed control
No
Maximum screen size compatibility
43.2 cm (17")
Product colour
Black
Package width
343 mm
Package height
25 mm
Package weight
840 g
Performance
Fan speed control
No
Maximum screen size compatibility
43.2 cm (17")
Design
Product colour
Black
Weight & dimensions
Package width
343 mm
Package height
25 mm
Package weight
840 g
Colour
Product colour
Black
Packaging data
Package width
343 mm
Package height
25 mm
User guide
Yes
Package weight
840 g
Packaging content
User guide
Yes

Manufacturer
Kensington
Reviews
No
PDF Url
http://objects.icecat.biz/objects/mmo_29414109_1583612006_9984_18304.pdf
Be the first to review this product